Real-time condo sales data
Condo Sale Details
Search for sales by condo building and unit characteristics. Uncover comprehensive condo unit sale details with links to source documents.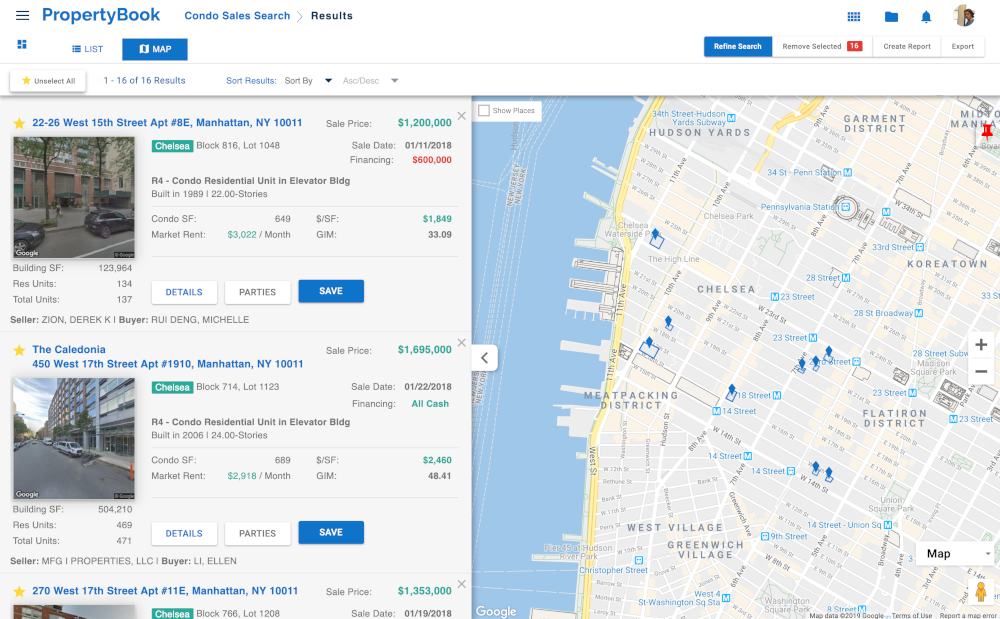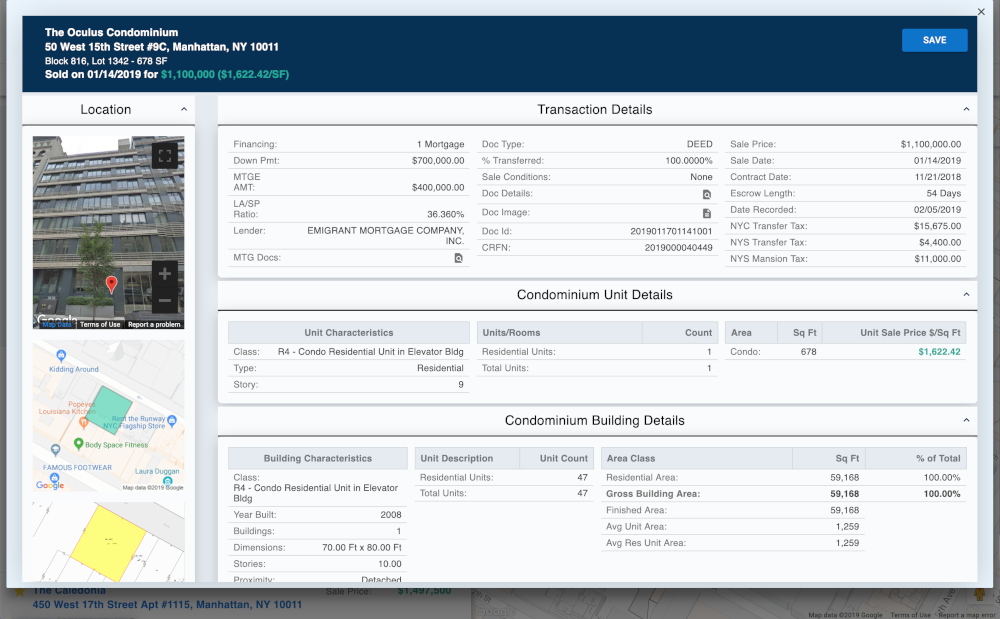 Condo Unit Sale Prices
Search for sales by condo unit sale prices and sort results to analyze sale comps.
Multi-Condo Sales
Comprehensive multi-condo unit sale analysis with size and unit sale price allocations.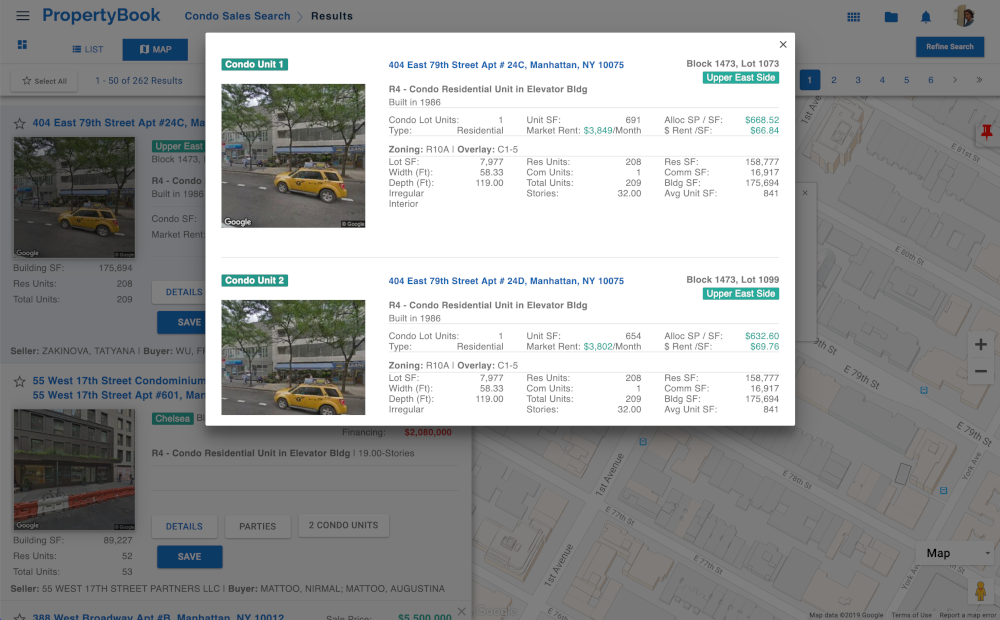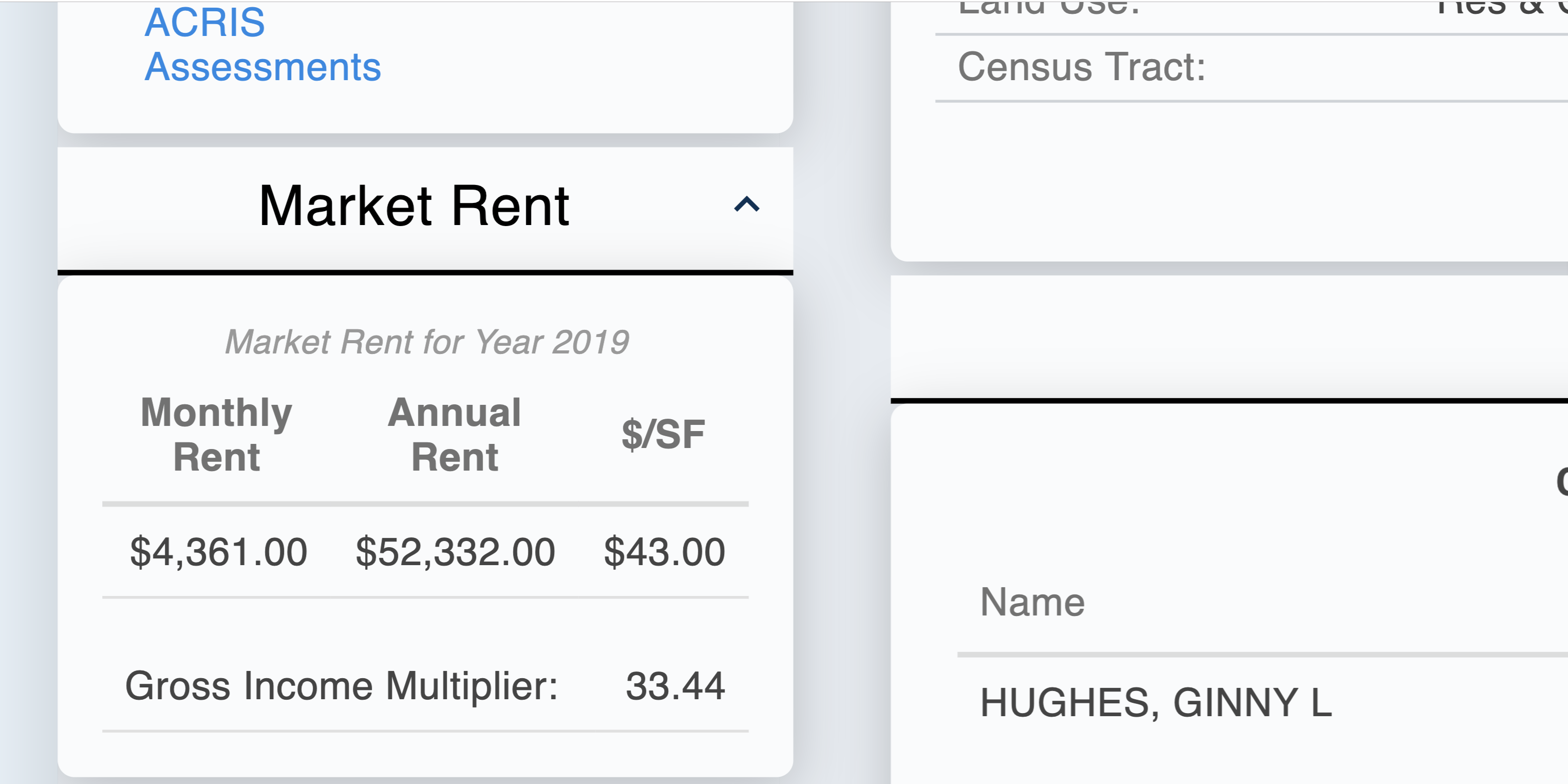 Market Rent
Gross income at the time of sale and Gross Rent Multiplier.
Buyers/Sellers
Access the name and address for every Buyer & Seller involved in a sale.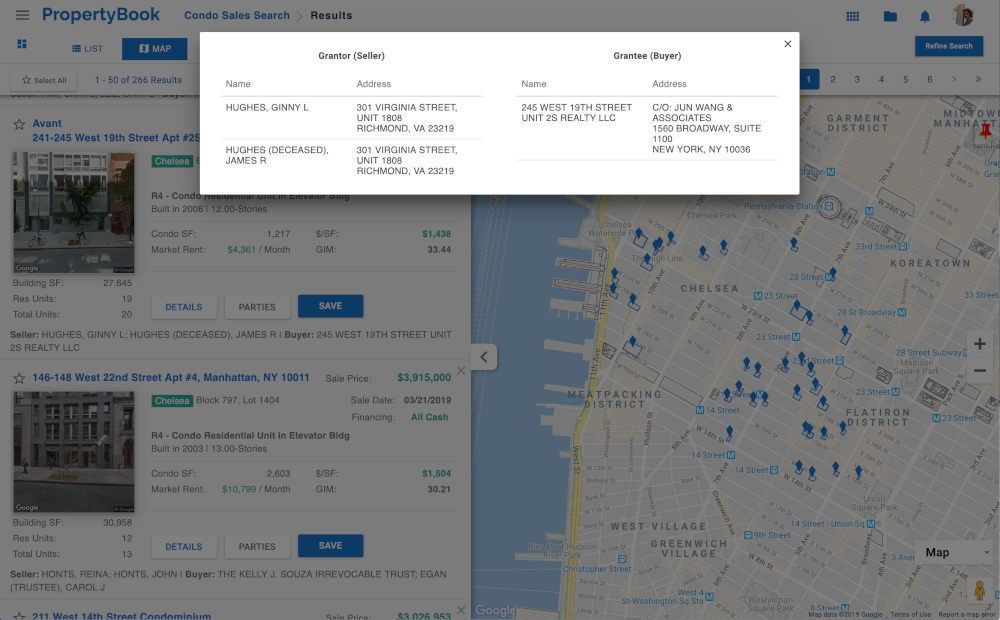 Financing details, unit details and unit sale prices.
Tap into the most accurate New York City condo sales database
Get Started Now