Real-time condo unit data
Condo Buildings
Effortlessly locate any New York City condominium building and uncover the most comprehensive condo data available.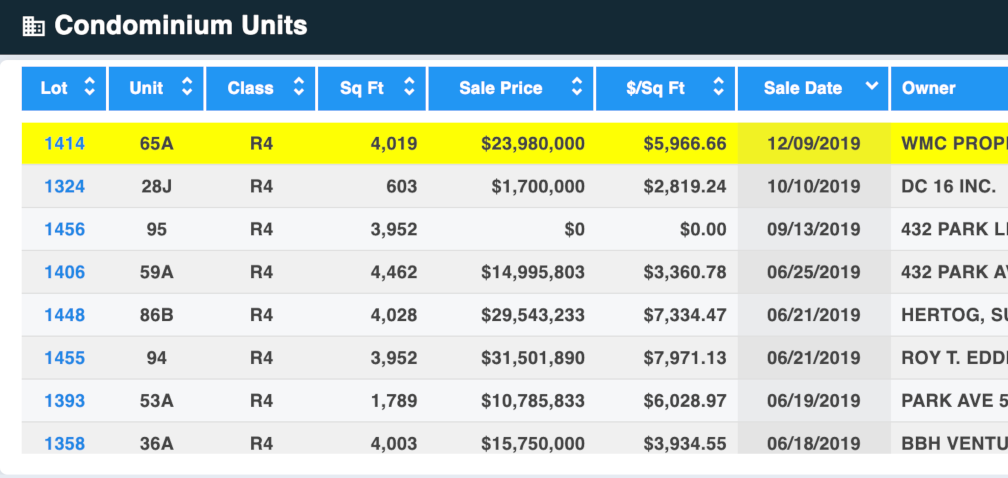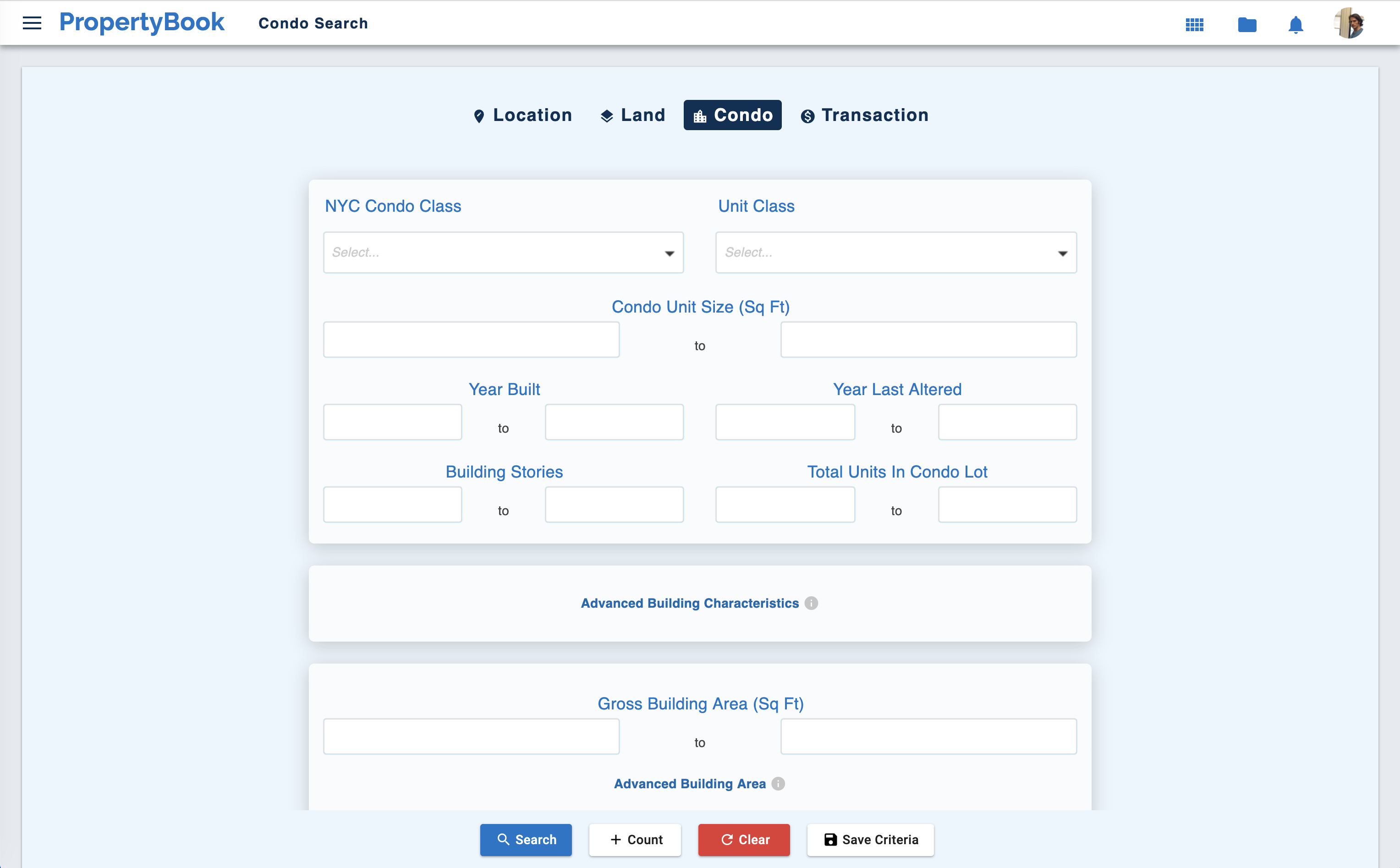 Condo Units
Search for condo units using a wide range of building and unit filters to narrow your results.
---
Condo Records
Access Real Property ACRIS Records, Assessments & Taxes and DOB Applications & Permits for every NYC Condo Unit.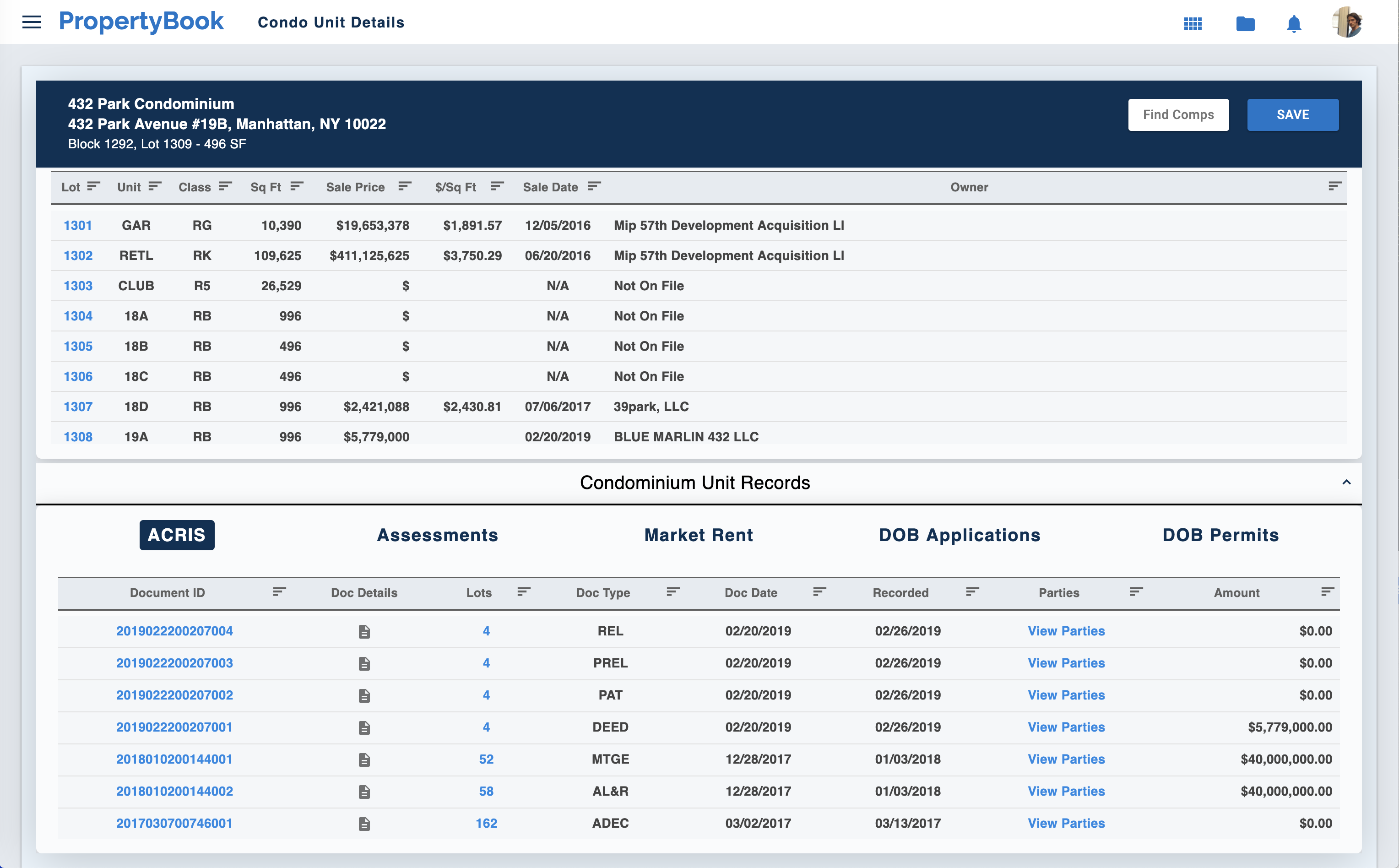 ---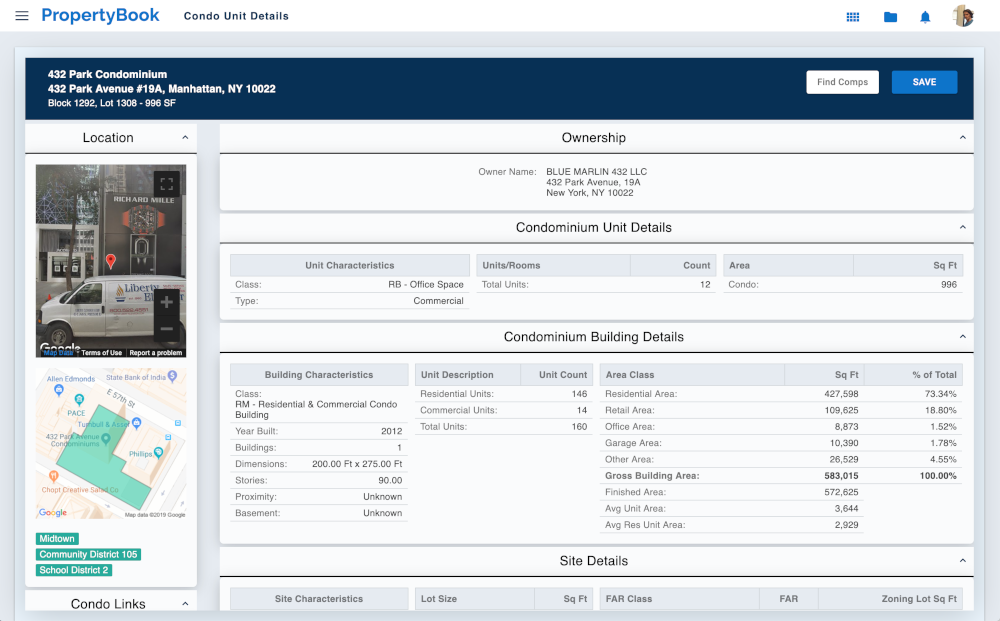 Condo Ownership
Search by Owner Name or partial Owner Name. Access past and present condo unit owner's contact information. Uncover a Portfolio with a click.
---
Transactional
Search for properties by Last Sale Date, Last Sale Price, Debt Amount and Last Mortgage Date.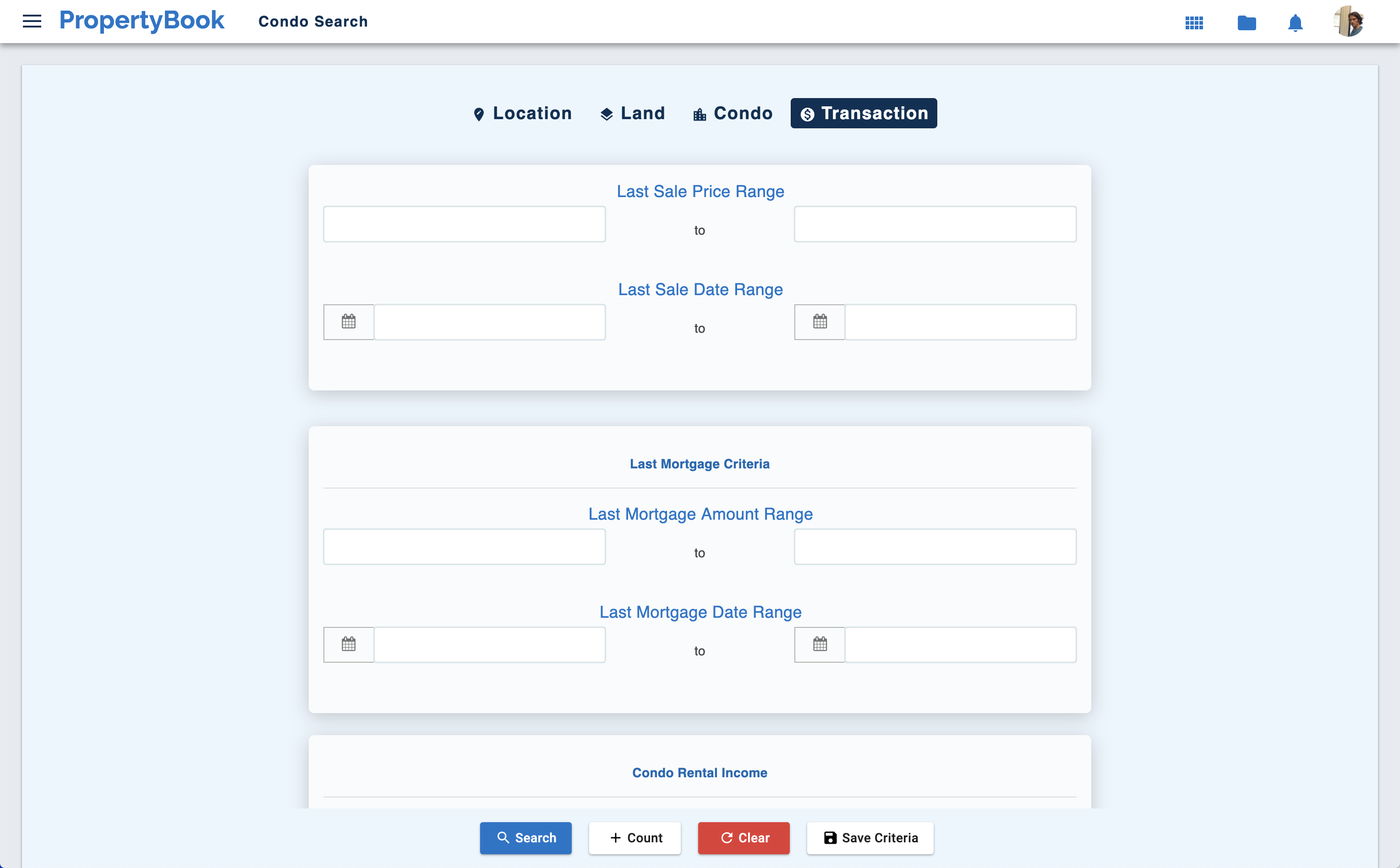 ---
At PropertyBook, accurate data is our primary focus, because data is the most valuable resource in the real estate industry.
Tap into the most accurate New York City condominium database
Get Started Now