Conduct comprehensive due diligence from one powerful platform.
We built the most powerful tool available for New York City real estate appraisers. Real estate appraisers rely on PropertyBook for accurate property and sales data. Our products and comprehensive search criteria enable appraisers to conduct deep research in record time.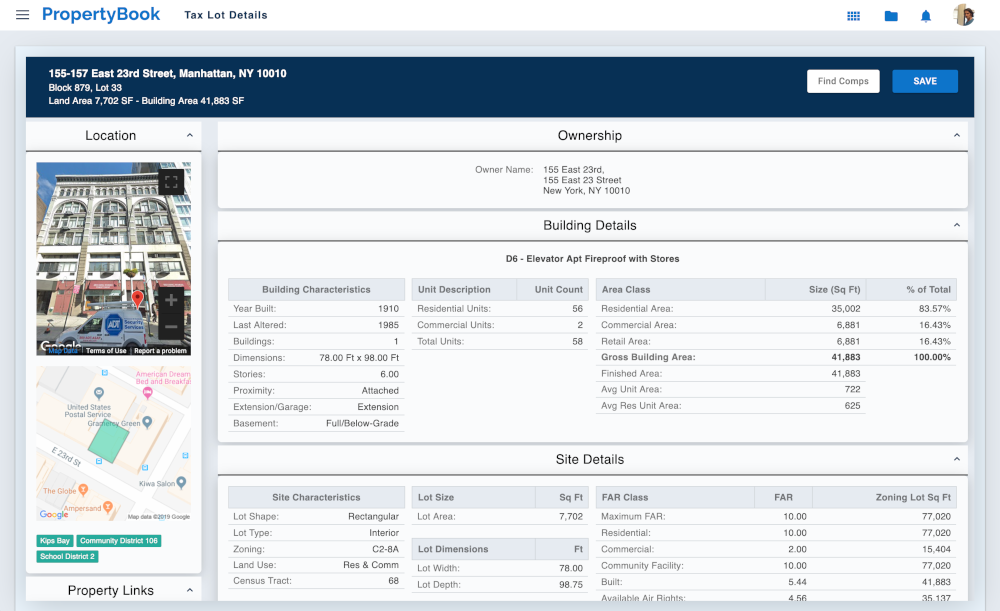 PropertyBook has the largest and most accurate database of property records and sales. We supply appraisers with the data they need to produce accurate real estate valuations.
Property Details
Appraisers recognize PropertyBook as the most reliable source for New York City property data. With PropertyBook, appraisers save hours, and sometimes days of work.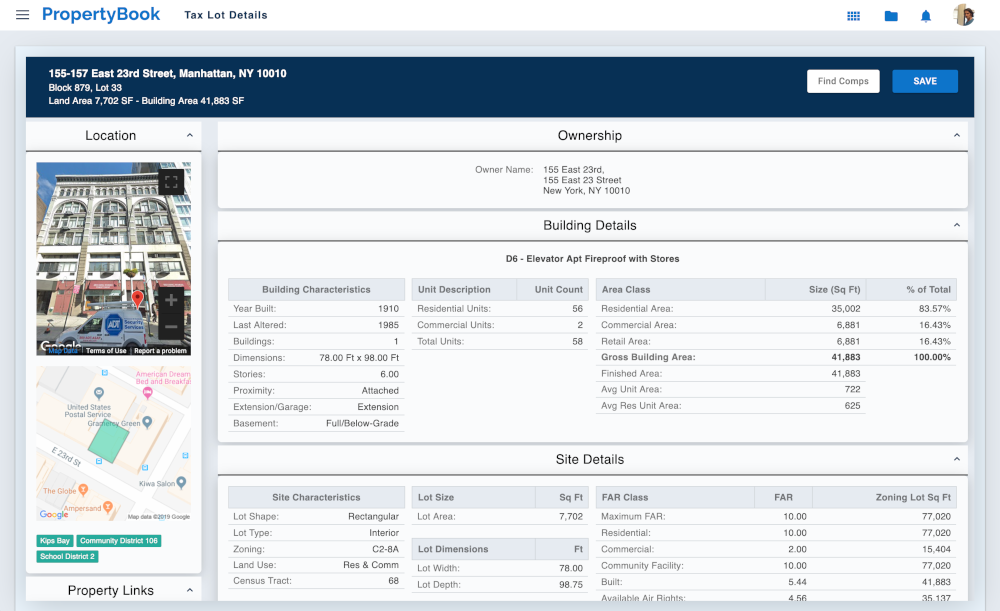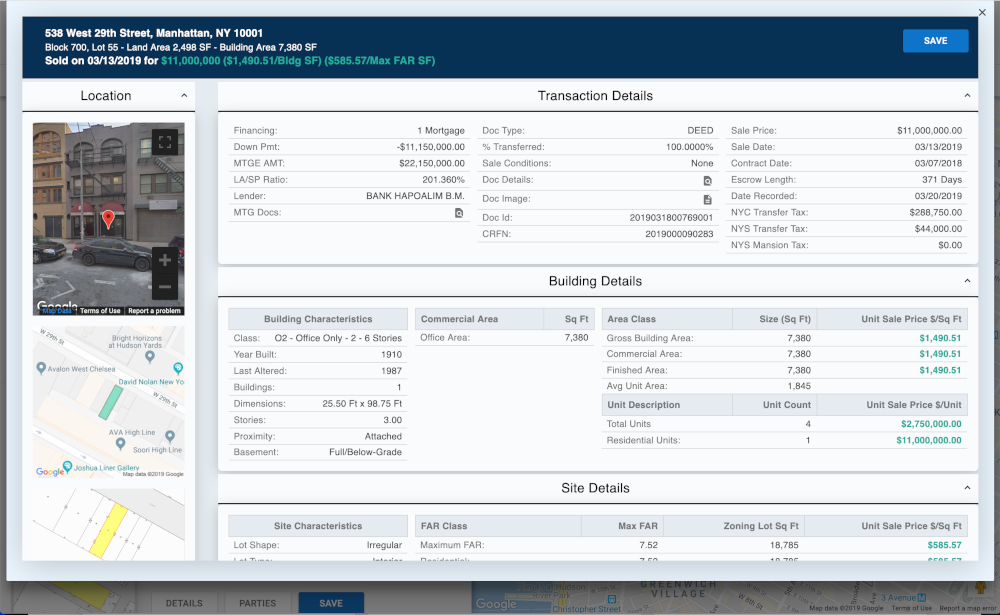 Comp Sales
Comparable sales data validated by data scientists and analyzed by real estate appraisers. Run comprehensive searches to identify the best comps.
Income/Expense
Appraisers rely on PropertyBook to search for the best income & expense comps.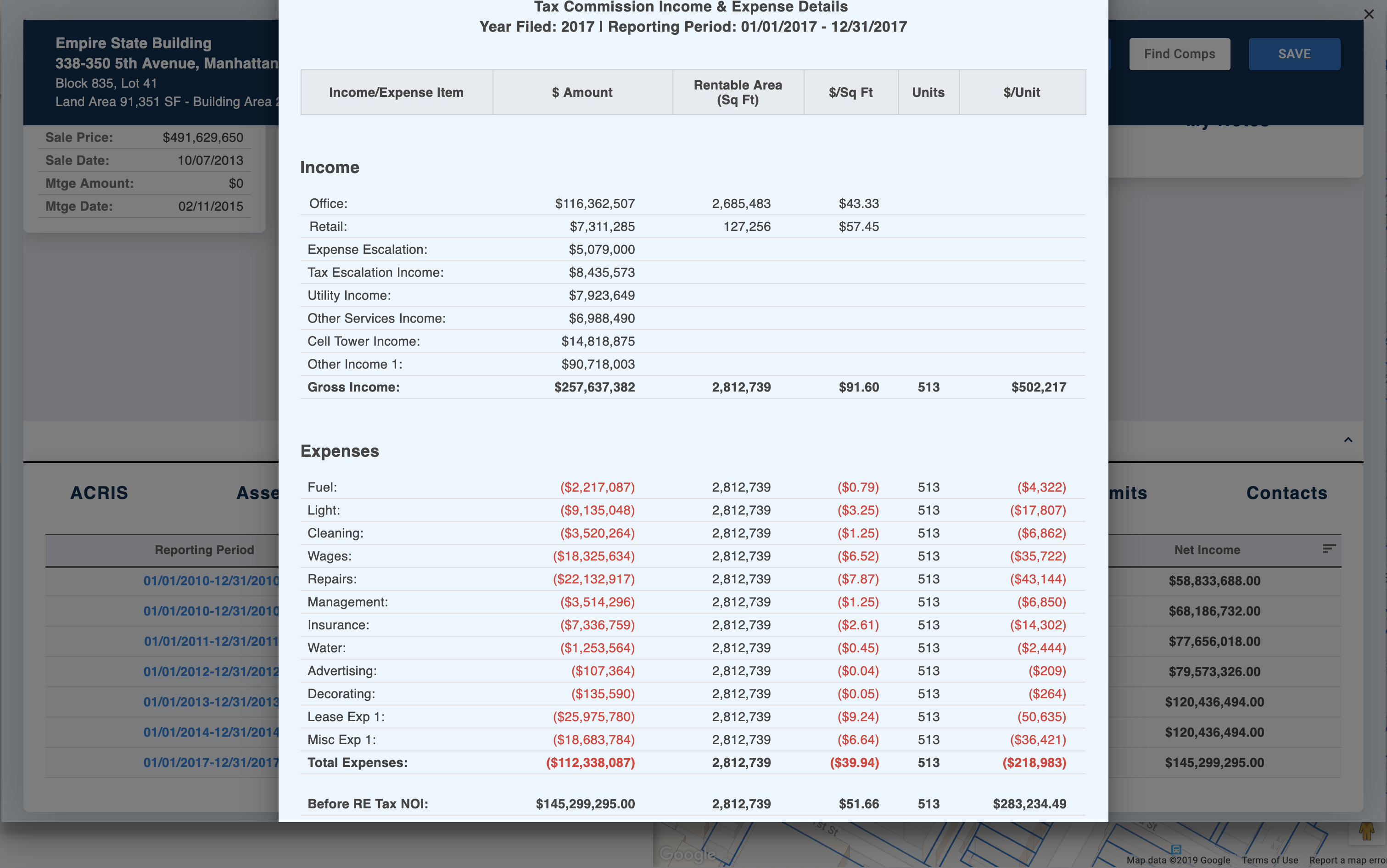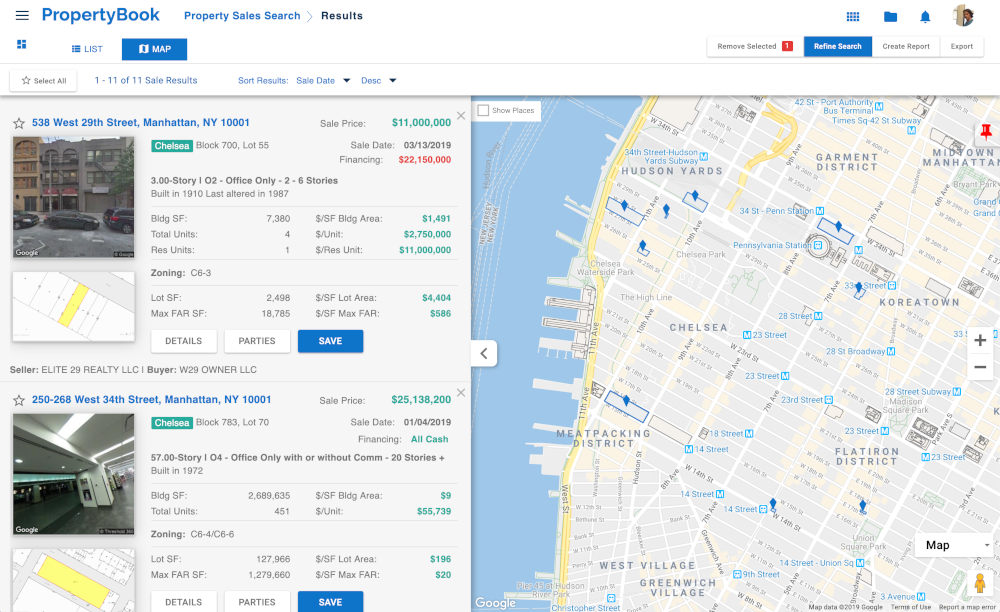 Market Data
Research market data to get a pulse on market conditions. Analyze construction data to project future supply and demand.
Quality Appraisals
Appraisers gain a competitive advantage with PropertyBook, resulting in higher quality appraisals and faster turn times.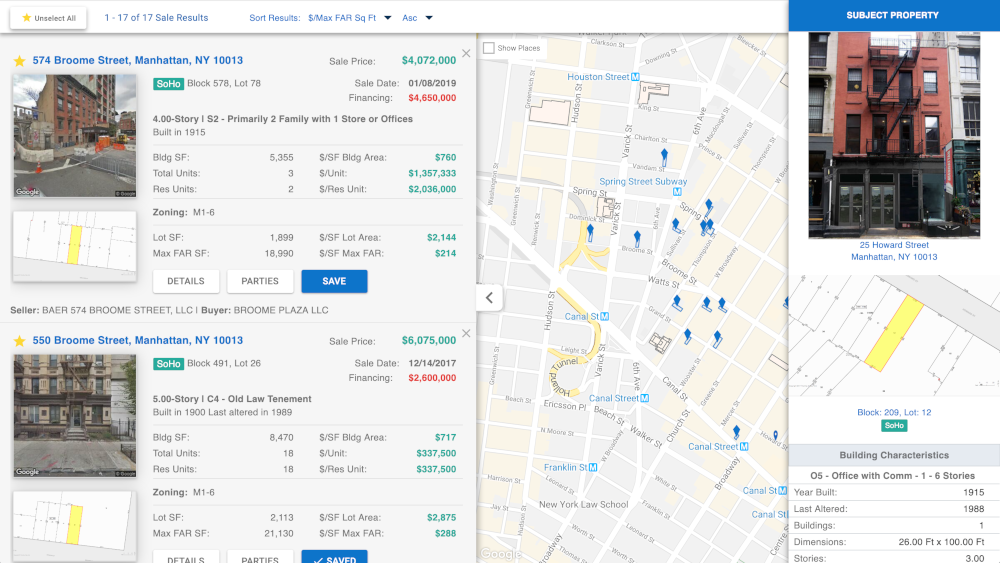 Increase your value to the marketplace and your bottom-line.

Get Started